With a Difference w/Francis Daulerio
AVAILABLE MAY 29TH, 2020 FROM TRIDENT PRESS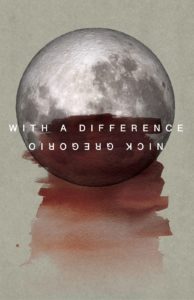 This Distance, A Collection of Short Stories
AVAILABLE NOW FROM MAUDLIN HOUSE!
ORDER NOW!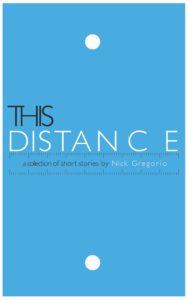 Wannabe astrophysicists and screenwriters, star gazers and time travelers, a foul mouthed Chris Hemsworth, a sitcom star lamenting her station in life while wearing a fake pregnant belly, and even a cult author kidnapped by the very secret society his work spawned—all of them get to have their say in This Distance. Dramatic, violent, comical, sad, and occasionally hopeful, Nick Gregorio's first collection of short stories puts the human need to connect on display with grit, humor, and compassion.
Good Grief, A Novel 
AVAILABLE NOW FROM MAUDLIN HOUSE!
ORDER NOW!

Tony D'Angelo's brother Nate is dead. His family is devastated, his life is thrown into upheaval, and he doesn't want to deal with any of it. Not with his brother's death, not with his guilt-ridden father, and not with the consequences of his erratic behavior involving his ex-girlfriend. But when he meets Mikey, a hallucination of his nine-year-old self dressed as a Ninja Turtle, Tony is forced to face all the things he'd rather not.
Published September 22nd, 2017 by Maudlin House.